CMD 60ml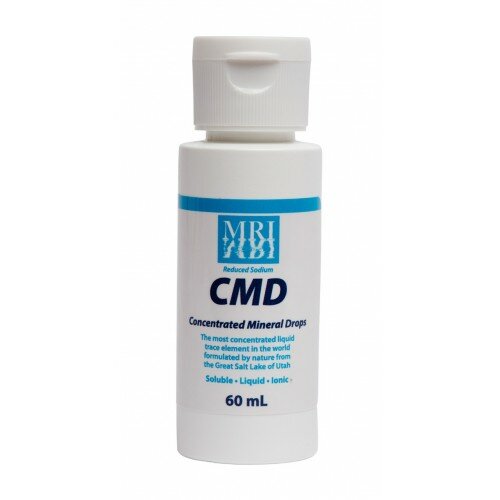 The most concentrated liquid trace element in the world

CMD ® originates from the isolated waters of the north arm of the Great Salt Lake, Utah, USA. The Great Salt Lake itself covers some 6,000 square kilometers and represents a terminal collection of the rivers and streams. This drainage system covers an area of 90,000 square kilometers of the Rocky Mountains. The rocks and soils that comprise the drainage basin represent all the major lithologies - igneous, metamorphic and sedimentary - and cover the entire time span of the Geological Record - from Pre Cambrian to Recent. Consequently the waters of the Great Salt Lake contain within them - rather like the Sea itself - in a dissolved ionic form, all the elements present in the Periodic Table.
To obtain CMD the brine of the Great Salt Lake is concentrated further in evaporation ponds to dramatically increase the concentration of dissolved elements. As a result of exposure to the natural elements of the sun, wind, rain and frost, 98% of the water originally placed into the ponds is evaporated and 99.5% of the Sodium Chloride is removed via natural precipitation from what becomes a super saturated solution
More Information: For more information and technical data please click here to visit our research archive.
Write a review